Services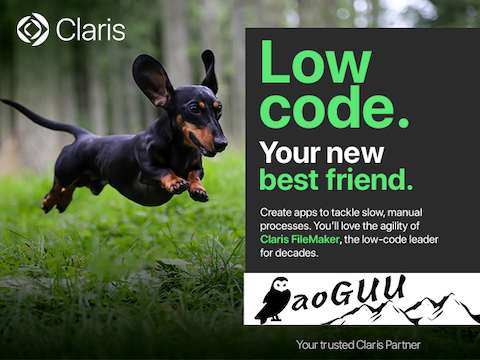 We have accumulated a set of efficient and easy-to-use low-code development solutions, from Server deployment to app development, in cooperation with many customers, and with AWS platform and excellent development tools:  Claris / FileMaker,  we will continue to provide technical development and personalized services for data cross-border business.
we are more concerned:
1) security of data,
2) diversity presented,
3) Simplicity of collaboration,
4) Cost flexibility!
1) DEPLOYMENT AND MAINTENANCE OF AWS CLOUD SERVICES
We can assist you in selecting your own cloud server instance to support customers looking to implement a fast and secure world-class enterprise server infrastructure.
2) Claris / FileMaker custom development
Whether building new, upgrading old, improving your current system, or integrating with mobile devices and the web, you will experience changes that will help your business
Custom development is at the heart of what we do. If your organization needs a solution that fits your unique processes, Claris / FileMaker developers can help you begin your digital transformation immediately. Our experts will work with you to create a custom Claris / FileMaker solution that works the way you do, guiding you to proven solutions for your design and development challenges to achieve the results you want.
You'll gain full access to the Clairs / FileMaker Server console, complete security for every file, the ability to install third-party products, server-side scripts, external data sources, and server uptime monitoring. This can all be deployed in as little as 1-5 hours!
The company that develops your software or integration technology should be a trusted partner.