Why use FileMaker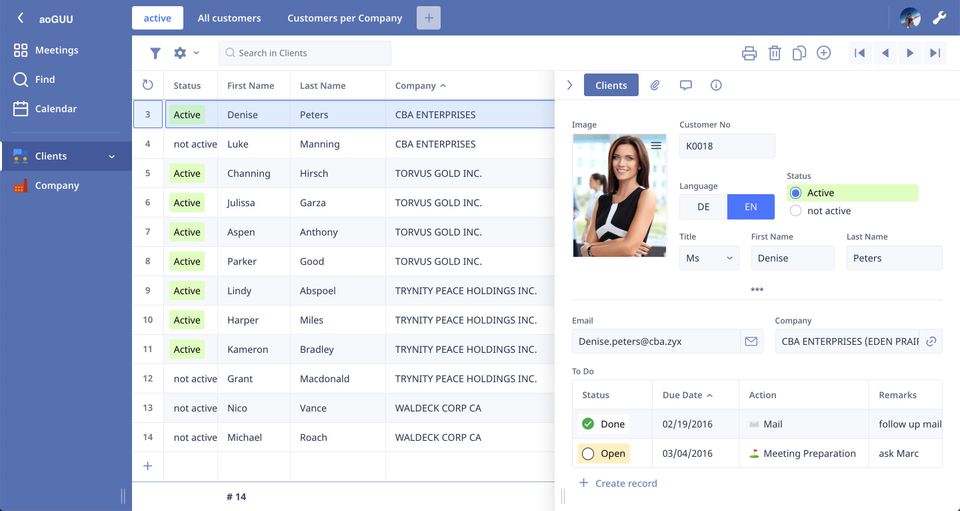 WORKS PERFECTLY ON MAC OR WINDOWS
Although owned by Apple Inc, FileMaker can run on Mac or Windows and Linux machines. It's the largest and strongest database system across borders, and still works well cross-platform without the need for the web. Although FileMaker can push to a network for remote access, it is still entirely based on your own computer system.
Easy to use, unlimited if mastered.
FileMaker is perhaps one of the only database applications that can be easily used by novices. Out of the box, after a cup of coffee, you can start building your first database to manage your small business. Choose from hundreds of templates and pre-built solutions. For more complex and precise implementations, such as those that are within the power of FileMaker but beyond your capabilities, FileMaker developers, such as Okudani's engineers, can help you build fully customized software applications.
Compatible: Compatible with other applications
FileMaker does not have to be independent of existing systems. It is easy to network and can interact with other programming languages. FileMaker can use ODBC/JDBC, MySQL's built-in instant web publishing, C++ code, HTML, JavaScript, and can be easily imported and exported from Microsoft Office products such as Excel.